Cedar + Saffron Coconut Milk Soap
$

8.00
Sold out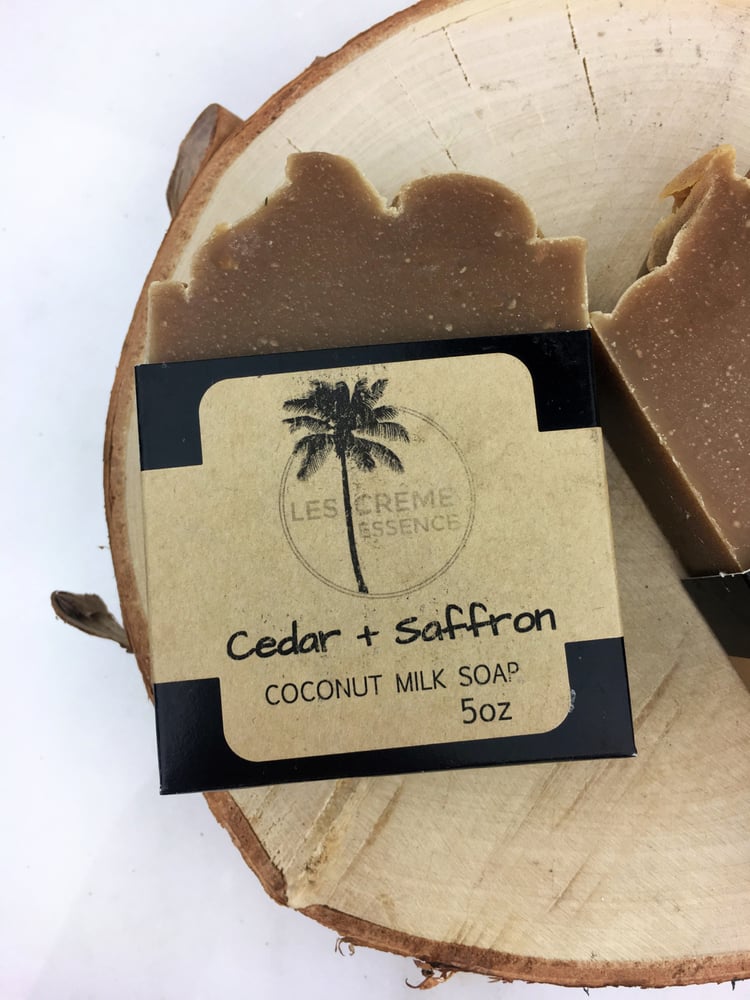 Les Crème Essence has created a spa-like experience with a silky soap that will leave your skin soft, conditioned and sensually fragrant.
This sultry bar combines the moisturizing milk of the coconut with the luxurious oils of the olive, resulting in a gentle cleanser with an alluring scent.
Rich base notes of Cedar are lightly fused with the sensual hint of Patchouli. Smokey middle notes of Sandalwood and Vetiver are enhanced with top notes of exotic Eastern spices, and sexy traces of White Musk.
This enticing fragrance is an extremely popular scent by itself for any man, although it is also quite unisex. It is not over-powering and its sultry, low notes combine with floral or sweet fragrances beautifully.
This soap is always a favorite among both male and female customers.
Ingredients:Coconut Milk, Coconut oil, Olive Oil, Sustainable Palm Oil, Soybean Oil, Kaolin Clay, and Fragrance Oil.
100% Naturally Handcrafted Soap
100% Vegan
Free from Artificial colors, Detergents, and Phthalates
5oz
Ships within 2 - 3 business days.