Charcoal + Clay Coconut Milk Soap
$

9.00
Sold out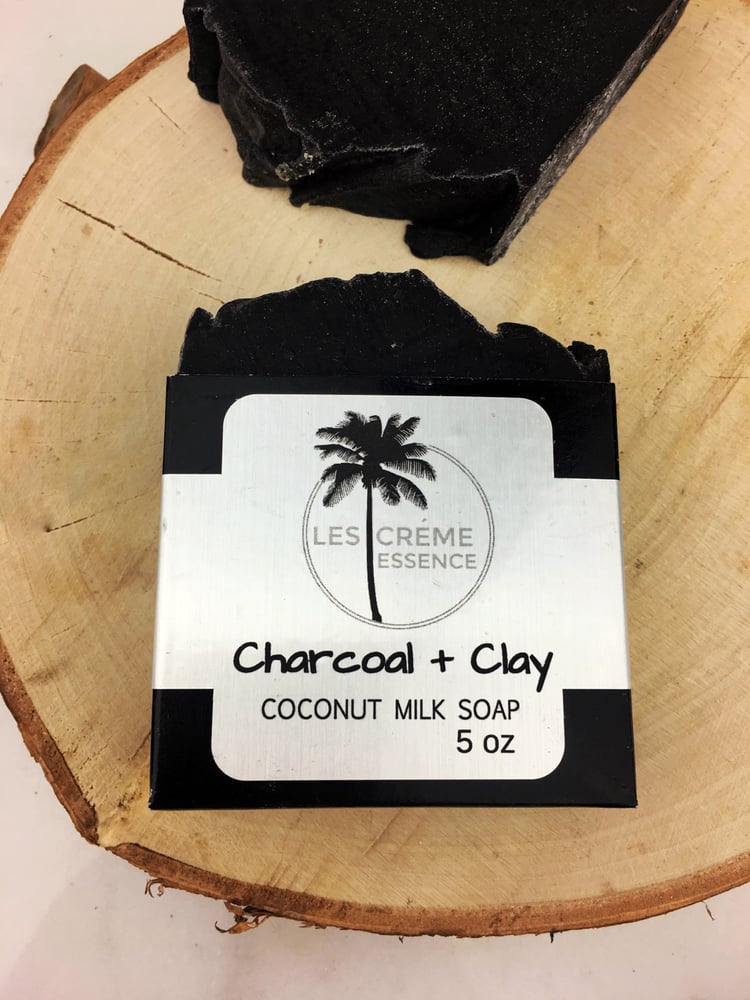 This is the ideal soap for normal to oily skin types. It is moisture-rich with the Les Crème Essence signature ingredient, Coconut milk, renowned for its skin-loving, anti-aging properties.

Activated Charcoal and Bentonite clay, both being extremely absorbent, pull oils and impurities from pores, giving skin a fresh, radiant glow.
Our "Charcoal and Clay Soap" cleanses and closes pores, giving the appearance of healthier-looking skin.
Luxurious Coconut Milk and nourishing Olive oil combine with the absorbent clay and charcoal, creating a moisturizing, yet absorbent soap. It calms angry skin while it gently, yet effectively, washes away dirt and oil.
We perfected this soap with the use of Tea Tree Essential Oil, which is renowned for its qualities in products designed for oily skin types.
Ingredients: Coconut Milk, Coconut Oil, Olive Oil, Castor Oil, Food Grade Lye, Tea Tree Essential Oil, Activated Charcoal, Bentonite Clay.
100% Naturally Handcrafted soap
100% Vegan
Free from artificial dyes, fragrances, detergents, and Phthalates
5oz
Ships within 2-3 Business days.