Cucumber + Aloe Soap
$

8.00
Sold out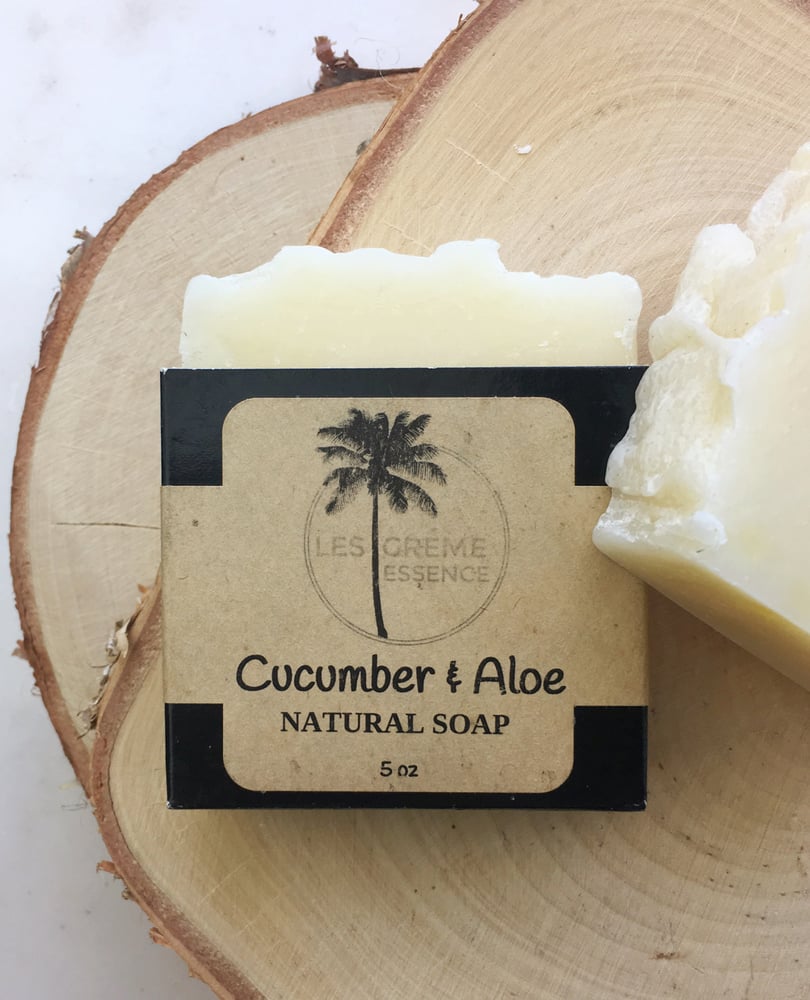 Take a delightful trip to the Les Crème Essence botanical spa with our refreshing and moisturizing "Cucumber & Aloe Soap".

Invigorate your senses with the sweet, crisp aroma that is both revitalizing and refreshing.
This is the perfect bar for those with dry, sensitive, or maturing skin.
We replaced our water in this rejuvenation bar, with pure Organic Aloe juice, renowned for its natural vitamins, minerals, enzymes, proteins, and polysaccharides. Aloe enriches this bar with great moisturizing properties.

We also added real Organic Cucumber puree to this skin-perfecting bar. Cucumber is noted for its calming and soothing properties on mature, dry and angry skin.
The virgin butters of Shea and Cocoa also condition and soften skin. They lock in moisture, while gently cleansing away the effects of the day with a luxurious, silky, feel.
This bubbly, botanical bar is made with the finest choice ingredients from the Les Creme Essence ingredient garden. It is like a cool, refreshing drink for your skin!
It is sure to become a favorite part your beauty regimen that will comfort and cleanse the whole body, and especially, the delicate facial skin.
Ingredients: Aloe juice*, Sustainable Palm oil, Coconut oil, Olive oil, Food-grade Lye, Unrefined, Virgin Shea butter, Cocoa butter, Castor oil, Fresh, pureed Cucumber*, Peppermint Essential Oil
*Organic Ingredient

100% Natural-based, Handcrafted Soap
100% Vegan
Free of Artificial Dyes, Fragrances, Detergents and Phthalates.
5.oz
Ships within 2-3 days