Lavender Rose Toner
$

22.00
Sold out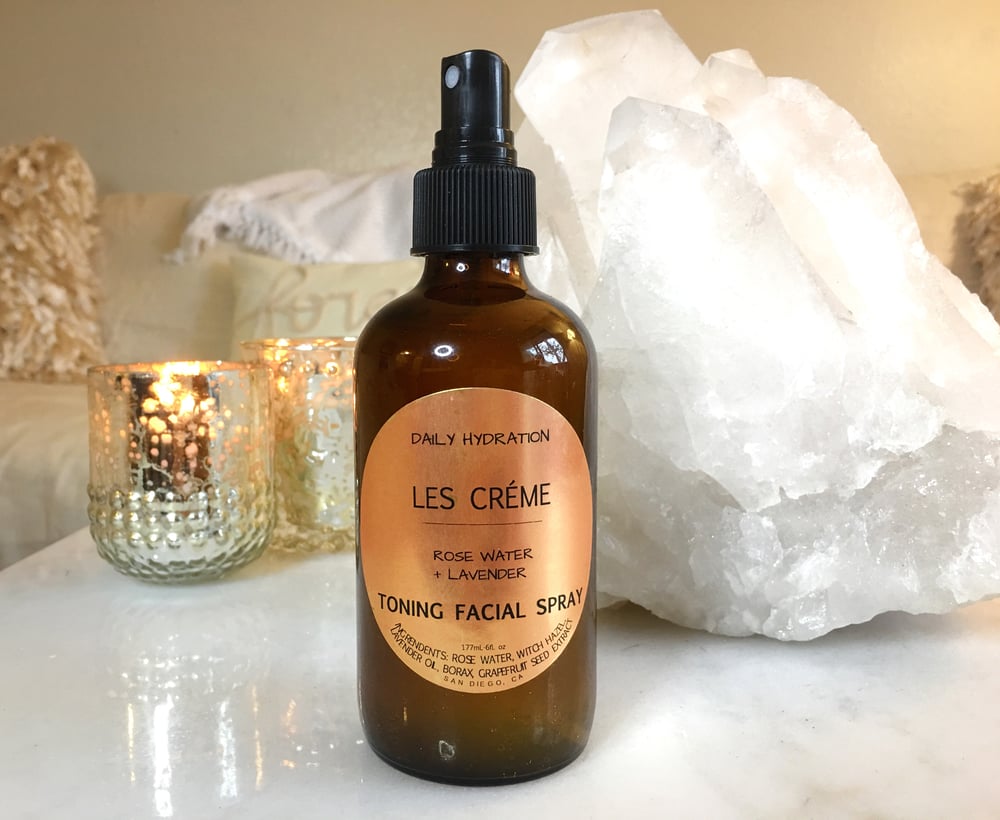 This is a hydrating, soothing, toner that cleans and closes pores. Formulated with moisturizing Rose Water and deeply cleansing, Witch Hazel, renowned for its slightly astringent properties, this toner leaves the skin smooth and soft.

Hydrosol is the remaining floral (Rose) water after the essential oil is extracted from the plant. Rose water (hydrosol) has many of the wonderful essential-oil qualities, including a soft, gentle scent, but is also a great moisturizer with calming, soothing and anti-aging properties.

Lavender Essential Oil is the perfect, anti-aging ingredient that adds to the skin-loving properties of this toner.
Les Crème Essence "Lavender Rose Toner" is the perfect compliment to our soaps and face washes.
Ingredients: Rose Hydrosol (rose water), Witch Hazel, Lavender Essential Oil, Borax, Grapefruit Seed Extract.
100% Naturally formulated skin toner.
100% Vegan
Free from silicones, glycols, harsh irritants, and preservatives.
Ships within 2-3 Business Days.