Rosemary & Peppermint Coconut Milk Soap
$

8.00
Sold out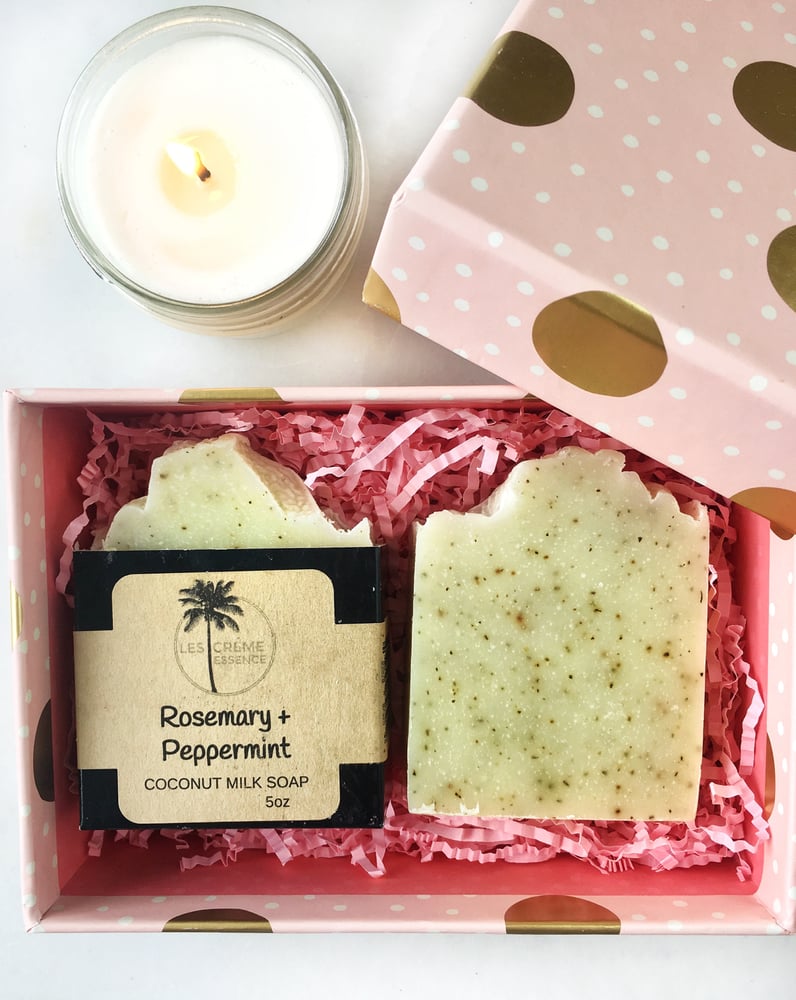 Treat your skin with a cool Sensation, -sweet and soft Exfoliation...
Enjoy your bath in sheer Elation, with our fresh and minty innovation!

Inhale the cool, invigorating aroma of Les Crème Essence "Rosemary and Peppermint Soap". Formulated with the Essential oils from the Rosemary and Peppermint plant, this is the perfect bar to awaken the senses while gently polishing the skin. This designer soap gently exfoliates the dull, surface layer of skin, revealing the appearance of a fresh, glowing complexion.
Specially formulated with their signature ingredient, coconut milk, and also Squalane-rich Olive oil, this luxury soap from Les Crème Essence is another example of their unique use of botanical ingredients for optimum moisturizing, conditioning and skin-smoothing properties.
Ingredients: Coconut Milk, Olive Oil, Coconut Oil, Sustainable Palm oil, Soybean Oil, Food Grade Lye, Peppermint leaves, Peppermint Essential Oil, Rosemary Essential Oil, Spirulina.
100% Naturally handcrafted Soap.
100% Vegan
Free from artificial colorants, fragrances, detergents and phthalates.
5oz
Ships within 2-3 Business days